Una nuova serie di schemi dedicati al Segno zodiacale del mese ed un fiore ad esso dedicato .
Spero sia di vostro gradimento. Se il segno zodiacale non vi interessa , potrete sempre prendere il resto dello schema ed usarlo per un altro fine.
A new yearly serie dedicated to each Zodiacal sign and the flower devoted to it .
Hope you will like it but in case you're not that involved in yoru Sign, you can always use the rest of the chart for a different item.
Une nouvelle série annuelle dédiée au signe du Zodiaque et la fleur de chaque mois .J'espre que cela vous plaira, mais en tout cas vous pouvez prendre le reste de la grille et l'utiliser selon vos désir pour une autre dessin.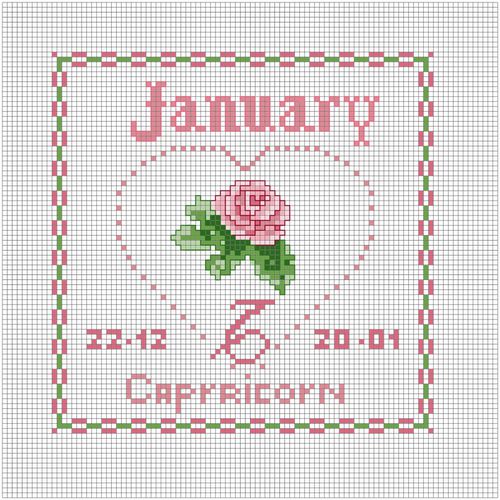 PDF FILE :JANUARY_FOR_YOU