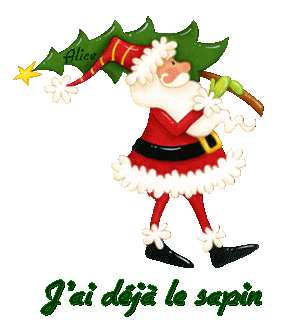 Un piccolo albero di Natale "riccioluto" . il modello e parte del feltro viene dalla recente escursione alla Fiera Creattiva di Bergamo.
Non è una cosa impossibile da fare anche senza il modello, ma sono convinta che è meglio usare un feltro di spessore minimo o direttamente il PANNO LENCI . Il feltro che mi è stato dato per fare l'albero si è rivelato troppo rigido ... in alto ho sauto pannolenci e poi ho messo le decorazioni
Mi pare comunque che l'effetto ci sia!
A little felt Xmas Tree which pattern and part of the felt was recently bought , as kit, at the Creattiva Fair of Bergamo. It's nice but I would suggest to use very thin felt instead of a thick one supplied in the kit. It's everything softer and it looks less stiff .Anyway I think it's nice anyway!
Un petit sapin de NOEL dont le kit a été acheté à la foire Creattiva de Bergame . Je dois dire qu'il vaut mieux utiliser de la feutrine très fine au lieu de celle épaisse . Le sapin semble moins rigide ..
J'ai ajouté des décorations puor lui donner un aspect plus brillant!