Buona settimana a tutti! ecco una famiglia simpatica di paperelle .. si avvicina il periodo pasquale , il tempo migliora e , dopo un inverno rigido, loro cominciano a girare per stagni e canali .
Happy week to you all! Here is a cute duck family .. approaching Easter time , the weather gets better and after a quite freezy winter , they have started to explore little ponds and creeks .
Bonne semaine à tous! voilà une jolie famille de canards ...La fete de Pâque est proche , le temps va améliorer et , aprés un hiver assez rigide , ils décident de nager dans quelques petits étangs et rivières ...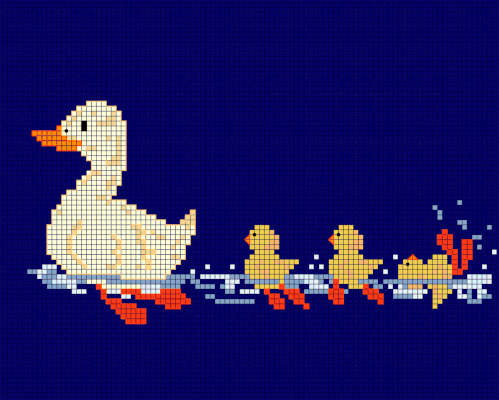 PDF FILE

sweet duck family