In attesa del grande freddo, della neve (finalmente!) , e del ... Buran (vento freddissimo e forte della Siberia) fa bene riscaldarsi il cuore con qualche minuscola crocetta invernale... perchè in fondo, è ancora inverno!!
Dans l'attente du Grand Froid, de la neige (à la fin elle va arriver!) et du... Buran (le vent sibérien très froid et très fort ) il vaut bien se recahuffer le coeur avec quelques petites croix d'hiver, parce que ... on est encore en hiver!!!
Waiting for teh Big Cold , for the snow (finally!) et for the Buran(the very strong and cold Siderian wind) it's good to warm up one's heart with littles stitches of Winter , cause .. do not forget we are still in Winter!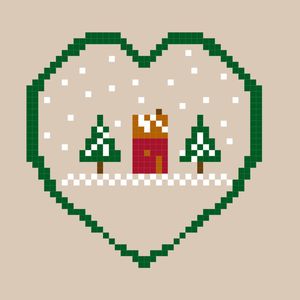 PDF FILE

HOME IN THE WOODLAND