(Portofino, Italia)
Dopo quest'immagine di Portofino , si rimane un pò estasiati di questo piccolo ed affascinante angolo ligure.
Il mio schema non è una vera e propria riproduzione del villaggio ma un'alternativa più semplice per un benvenuto ad un amico , al mare , ai monti, ovunque con tante casette che danno un senso di calore ed amicizia.
We are all a bit fascinated by the little sea village of Portofino by night with all its little coloured houses watching over the little bay . My chart is not a real reproduction of the village but a simpler alternative for welcoming a friend at teh sea, on the mountains , everywhere , with many little colourful houses for a warm welcome.
On est fasciné aprés avoir vu l'image de Portofino la nuit avec ses petites maison colorées wui veillent sur la petite baie . Ma grille n'est pas une reproduction de cela, meme si pour quelque chose similaire, mais une simple alternative pour donner le bienvenue à un ami à la mer, en montagne, n'importe où avec la chaleur qui sortent de toutes ces petites maisons colorées.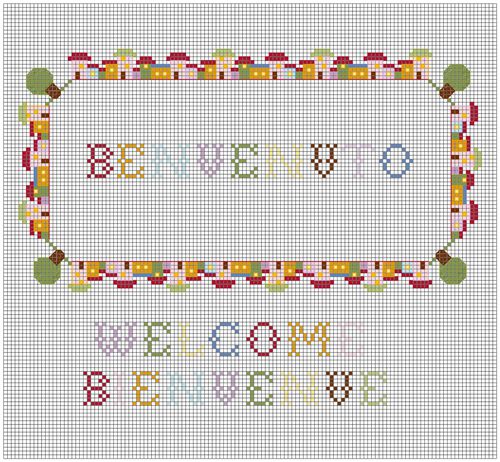 PDF File

BENVENUTO, AMICO!