Era ora di cambiare anche qualcosa nelle normali attività casalinghe, come fare il bucato.Ecco allora che le mollette per stendere i panni hanno cambiato aspetto !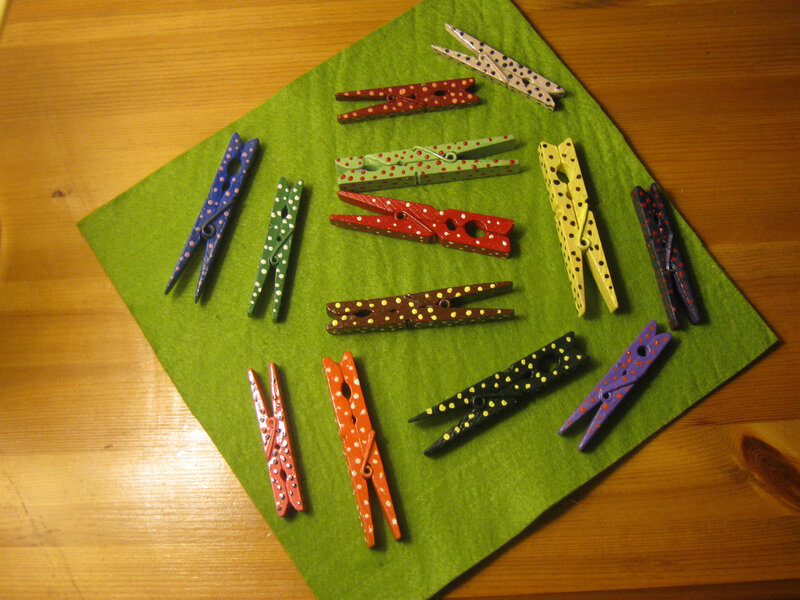 It's time to change something in the homework activities , as laundry. Therefore, hereare the clothespins changing their look!
Il est temps de changer quelque chose dans les activitès de ménage, comme faire la lessive .
Et alors voilà les pinces à linge changent de "look".
Due diverse misure di mollette in legno , che senza essere state carteggiate e senza primer , hanno assorbito i miei acrilici , in 2 mani. Il "bulino" , attrezzo usato soprattutto per fare immagini a rilievo su cartoncini, biglietti , una volta immerso nel colore dalla parte del tondino più grande , ha fatto la sua parte con i pois (non sempre troppo regolari).
Deux différantes mésures des pinces en bois qui, sans les passer au papier en verre et sans les passer avec le Primer , ont absorbé 2 couches de couleurs acyliques .
Le "burin" , outil surtout utilisé pour graver des images sur papier et carton leger , une fois plongé son côté rond plus grand dans la couleur , a joué un rôle important avec tous ces pois (pas toujours réguliers).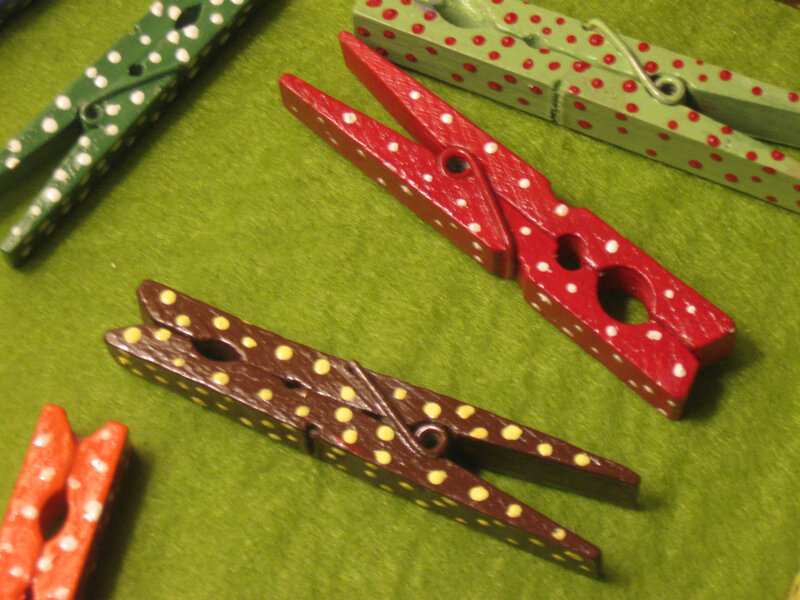 Il risultato è divertente!! Le résultat est amusant! The result is funny! ciao