UN PICCOLO SCHEMA DA UTILIZZARE CON LE VOSTRE INIZIALI
(IO QUI HO INSERITO LA MIA "G") . SE QUALCUNO DECIDE DI RIFARLO , FATEMI SAPERE (E MAGARI VEDERE ) IL RISULTATO. BUON WEEK-END !
A little pattern to use with your or your friend's initials : if you embroider it please let me see!
Une petite grille pour tiliser vos initiales or celles d'une amie et realizer quelque chose de joli!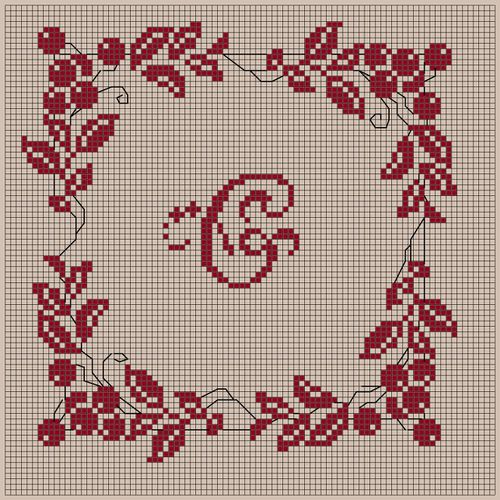 DMC 815 - Garnet