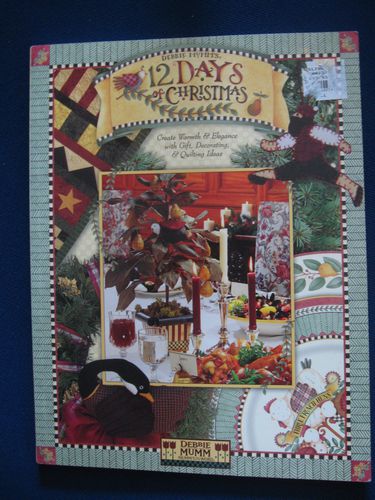 Anche se Natale è ancora abbastanza lontano, ecco un altro libro di Debbie Mumm con 12 deliziosi progetti per celebrare le festività nella vostyra casa. C'è il progetto per decorare la porta d'ingresso , la scal e qualche parte, quello per decorare il camino e il salotto, un altro per la camera da letto, e poi ancora per la cucina e persino per vestirsi con spirito natalizio. Bats ago e filo e un pò di fantasia nella scelta della cotonina e poi ci si può inventare anche delle cosette simili al progetto ma del tutto personalizzate.
Christmas is still far away, but it is nice to talk about teh beautiful books edited by Debbie Mumme. Here is another one with 12 projects to decorate all corners of your house for a whimsical spirit of Christmas inside: welcome banners, placemats, bed covers, cushions, Season wearings, wreaths ...
Noel est encore assez loin mais il vaut bien se souvenir de jolis livres par Debbie Mumm : Celui-ci présente 12 projets pour la période de Noel et qui enriche votre maison avec des articles délicieux et très utiles: Covertures pour le lit, Panneaux pour le bienvenue, dessous-de -plat , coussins, guirlandes, vetements pour le Noel, et aussi de projets doux ... muffins avant tout !!!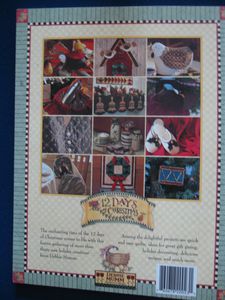 Ecco un'Americana per tutti i giorni delle festività : una simpatica gallinella
Here is a nice Placemat for the whole Greetings Season with a cute hen on top
Voilà un jolie dessous-de-plat avec une jolie poule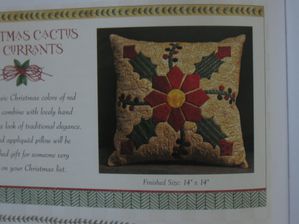 Un Cuscino con la Stella di Natale - Cushion with Poinsettia
quilted on top- Coussin avec une jolie Poinsetia en quilting
Pannello con deliziosa oca country da appendere - Xmas's Goose Wall- Une oie à pendre au mur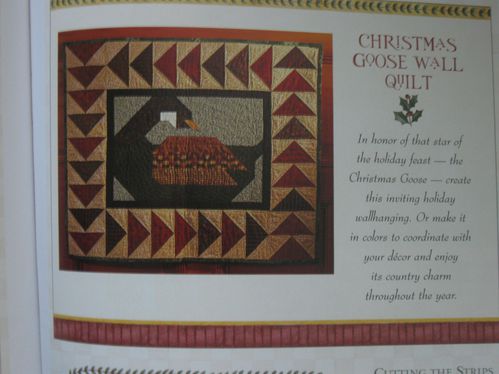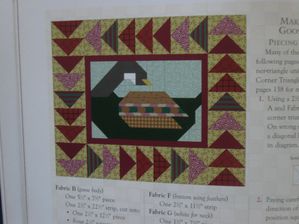 La stessa oca country per una bella coperta del letto e un cuscino in tema
Same Goose pour your bed blanket and a nice xmas cushion- Encore l'oie pour votre coverture du lit avec un joli coussin fait exprés pour le Noel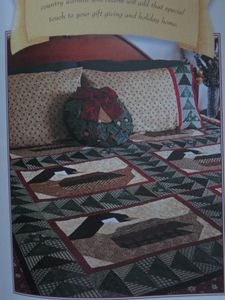 Un pannelo con una bella ghirlanda a patchwork (anche appliqué) - A nice wreath door panel for your entry door (Patchwork or appliqueé) - Delicieux Panneau avec des guirlandes de Noel à patchwork ou bien appliqueé.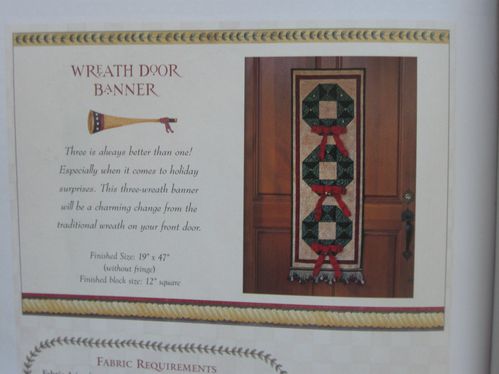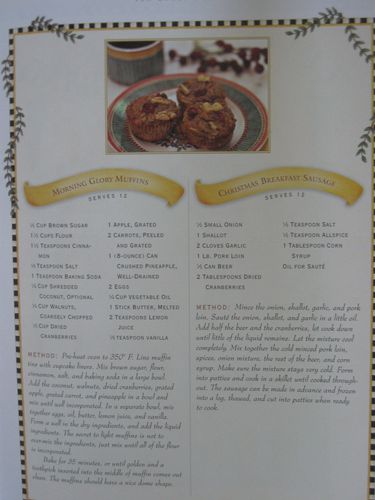 Alcuni dolcetti Natalizi non fanno male, specie i Muffins!
Muffins are always welcome .. even on Christmas time!
Les muffins sont toujours bienvenue , à Noel aussi!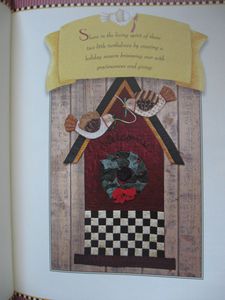 Un altro pannello di benvenuto natalizio: molto carino! another Christmas welcome banner : Cute! - Délicieux ce banner à fixer à l'entrée de votre maison!