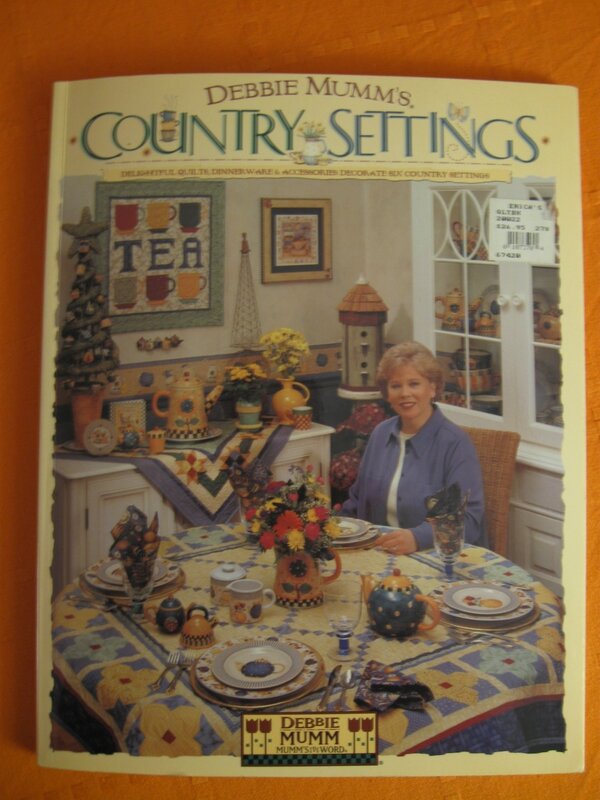 Ecco un grazioso libro di Debbie Mumm , di qualche anno fa, dove Debbie ci presenta 6 diverse
situazioni per decorare la nostra tavola, per un thè fra amiche o una prima colazione allegra , per avere una cucina country ma di gran stile e tanto personlizzata , un angolo del giardino dove poter comsumare una bevanda fresca all'ombra di tante belle piante e sempre nel giardino fare una festa fra amici , una camera da letto in cui non solo risvegliarsi gioiosamente ma farvi anche una bella prima colazione e non solo di domenica !
A nice book from Debbie Mumm, published some years ago but which contents are absolutely up-to-date , anytime !Debbie is showing six different home settings in which you can proceed with all your imagination and create wonderful kitchen situations( tea moments and nice breakfast with the family), garden corners decorated to host friends for a cup of tea or a huge party , and also a nice cosy bedroom in which not just sleeping but also having one's breakfast all days!.
Un joli livre par Debbie Mumm, publié il ya quelques ans mais encore très important et génial pour les sujets que Debbie Mumm nosu offre: 6 situations différantes dans la maison pour pour créer avec vos mains des décorations et des petites choses de grand gout et qualité ! On part de la cuisine country de style où on peut boire une tasse de café ou bien avoir son petit-dejeuner, à la chambre à coucher , si romantique et si bien organisée qu'on peut aussi avoir son petit- dejeuneur au lit tous les jours! Et encore les coins du jardin , réalisés pour hoter un moment de relax avec une tasse de thé ou bien organisés pour une fete avec ses amis,...!
Non solo la domenica per una colazione a letto, SEMPRE!!
Not only Sundays to have breakfast in bed, but ALWAYS!
Pas seulement le Dimanche pour avoir son petit-dejeuner au lit, mais TOUJOURS!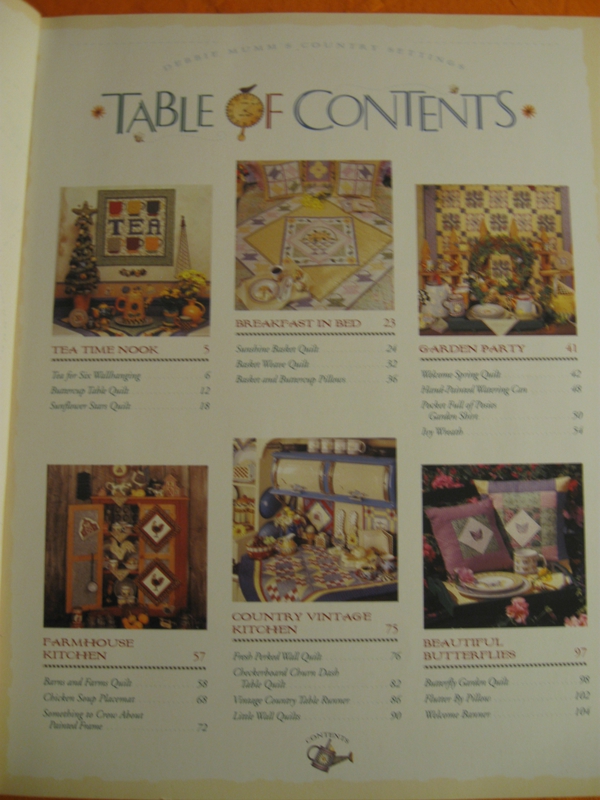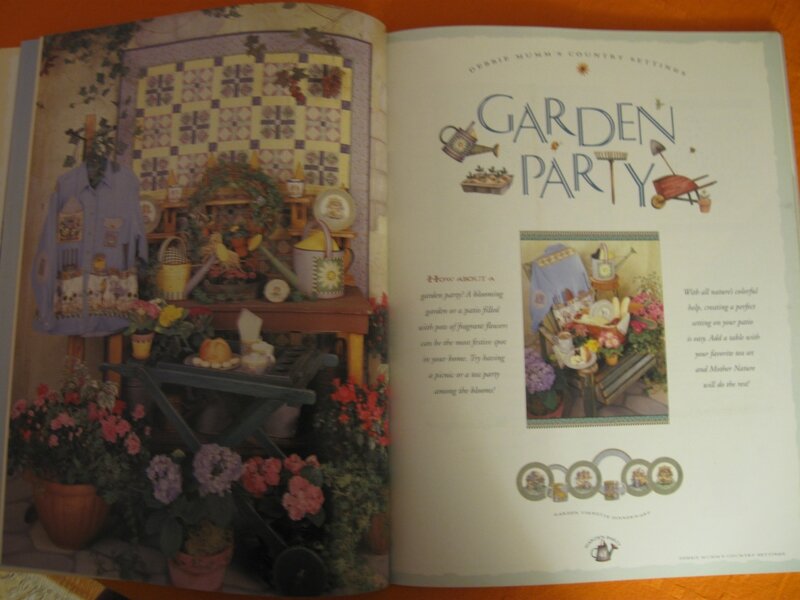 Avere una cucina country, sì ma con stile e personale fantasia
having a country kitchen, yes, but with style and personal touch
avoir une cuisine country , oui, mais avec style et la personaliser avec sa fantasie.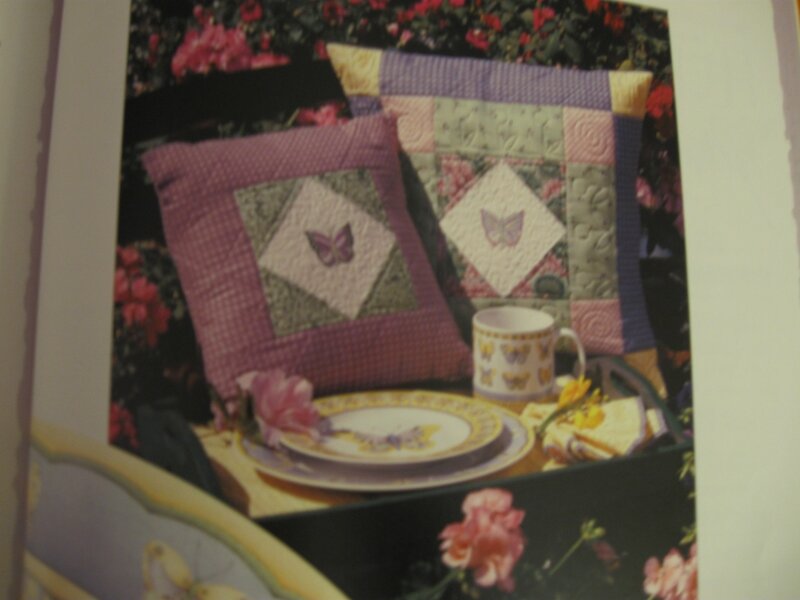 ( Mi paice fare pranzare qui- I like to dine here - J'aime bien diner ici )
Uno dei tanti disegni per cucire qualcosa di carino, una tovaglietta all'americna
One of the many patterns to designand sew nice home products, like a placemat
Un dizaines de gabarits pour préparer de jolis articles pour la maison , comme ce joli nappe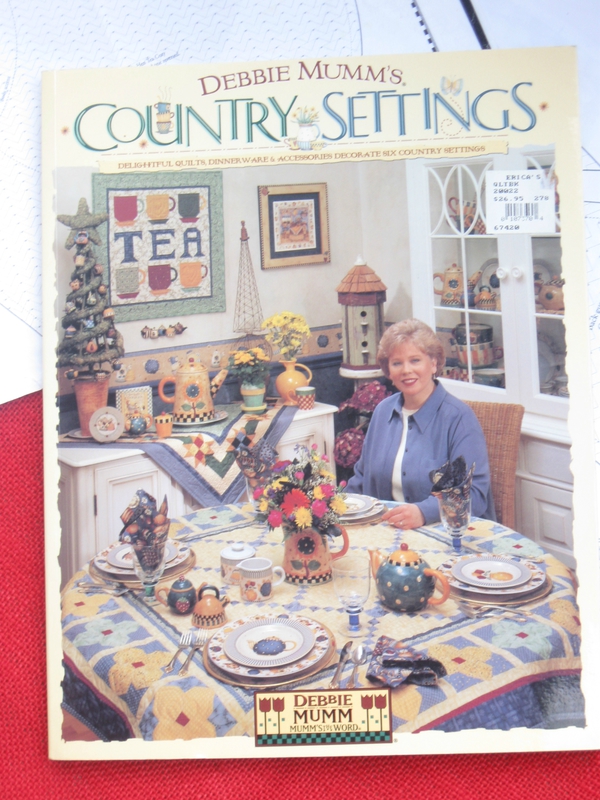 In giardino, i cuscini per gli amici- In the garden , cushions for friends sitting and sipping a nice tea-
Dand le jardin, les cussin pour nos amis qui boivent una tasse de thé