Ecco il portacorrispondenza fatto qualche tempo fa ma che non vi ho ancora presentato.
Quando ho comprato la base, in legno grezzo, non avevo molto le idee chiare , poi in seguito mi sono ricordata che era un oggetto per me molto utile per raccogliere lettere, cartoline , bollette(ahimé) e quant'altro che fosse a stretto giro di mano per una risposta . Così ho identificato il disegno : una base di rose , visto che sarebbe andato in camera da letto dove ci sono tante altre rose (abat-jour , cuscini, quadretti,ecc..) Ecco il risultato...........
A nice wooden mail holder decorated with Victorian roses and Decoupage tecnique . You can see the front side and the back side below ... quite nice isn't it?
Un joli porte-courrier en bois décoré avec des roses victoriennes à découpage . D'abord la façade et ci-dessous le retro. Joli, eh??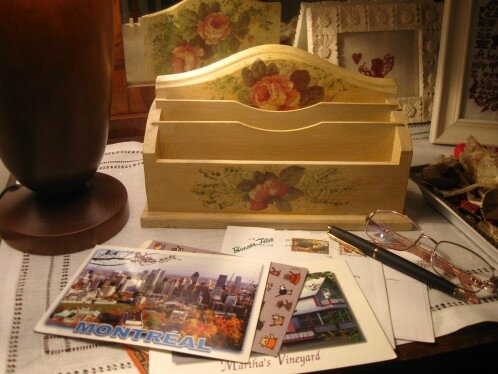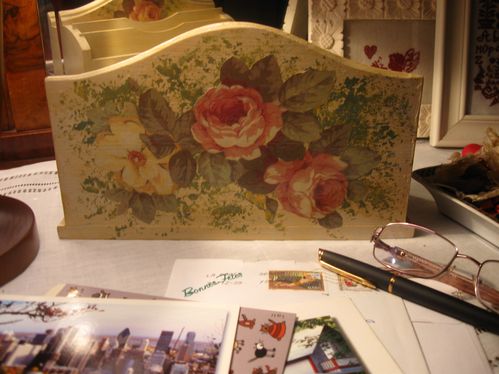 ciao!