Ecco il portacorrispondenza fatto qualche tempo fa ma che non vi ho ancora presentato.
Quando ho comprato la base, in legno grezzo, non avevo molto le idee chiare , poi in seguito mi sono ricordata che era un oggetto per me molto utile per raccogliere lettere, cartoline , bollette(ahimé) e quant'altro che fosse a stretto giro di mano per una risposta . Così ho identificato il disegno : una base di rose , visto che sarebbe andato in camera da letto dove ci sono tante altre rose (abat-jour , cuscini, quadretti,ecc..) Ecco il risultato...........
My mail holder decorated decoupage with Victorian roses : roses to turn gentle the content in it: phone, power, medical bills!!!
Mon porte-correspondence en bois , décoré découpage avec des roses victoriennnes pour camoufler .. son service : garder les comptes et les factures!!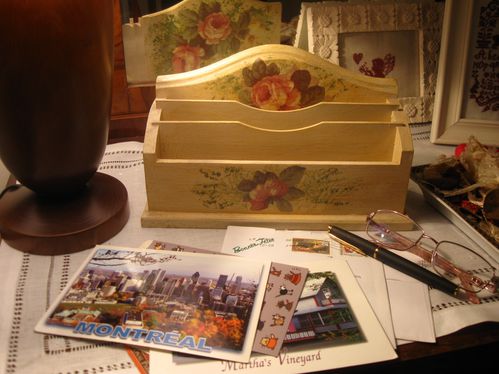 Rose, su un fondo di acrilico Bianco Antico , spugnatura in verde erba e lucidatura con flatting Il retro si vede riflesso nella specchiera , ma per non farvi mancare nulla eccolo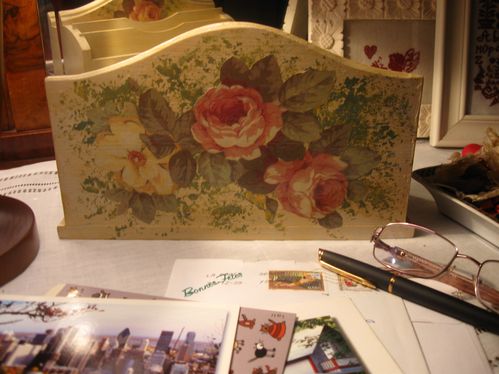 ciao!