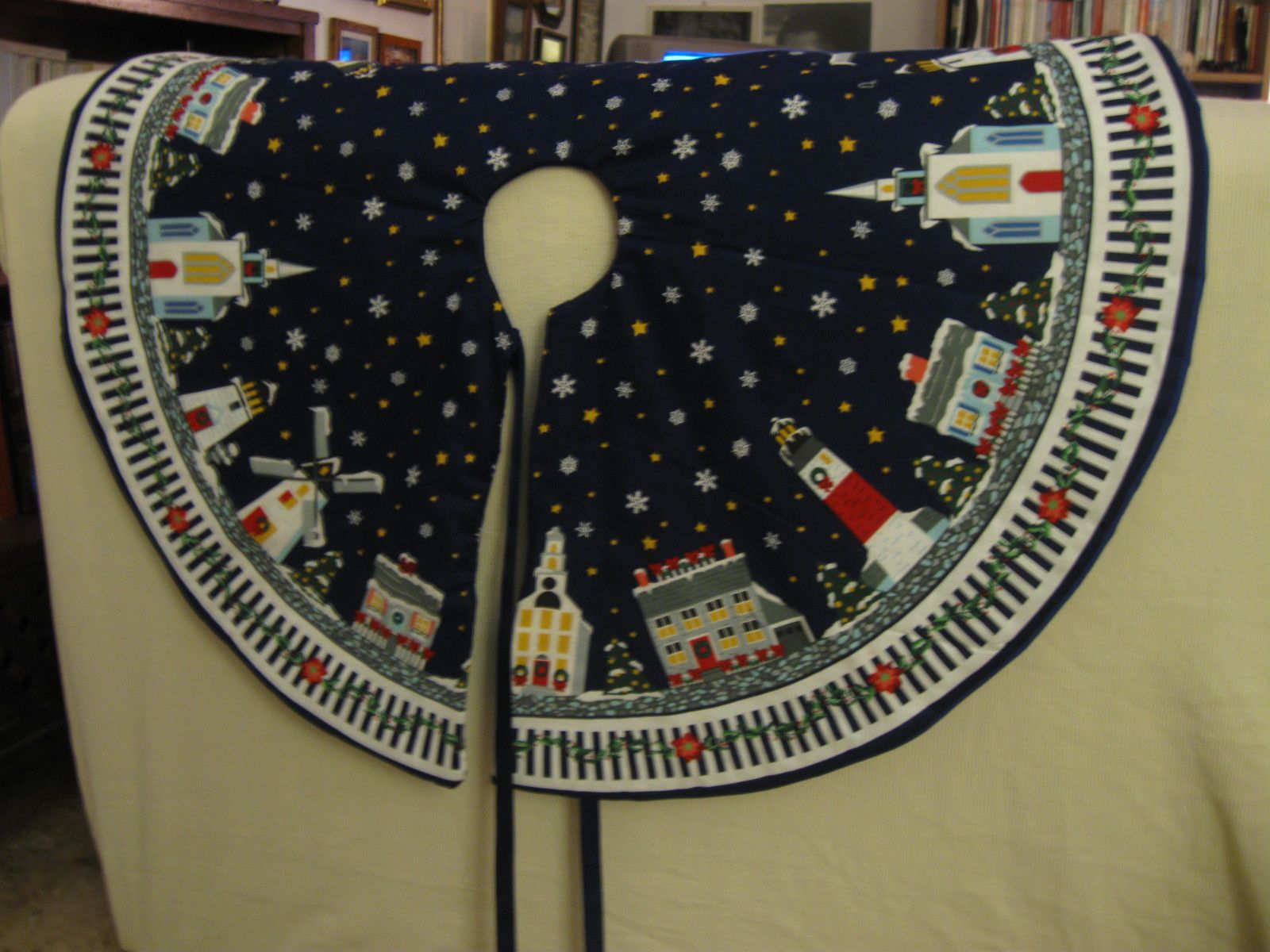 ECCO UNA GONNA PER L'ALBERO DI NATALE , FATTA IERI SERA ... DI CORSA ! Dico una perche', teoricamente ne ho diverse da fare, in fantasie natalizie diverse
Naturalmente il cerchio con l'immagine del porticciolo dell'isola di NANTUCKET , Massacchussets,USA in una notte di Natale , innevata. Questo disegno faceva parte di un set di cuscini , la tovaglia e il table runner .
THIS IS A CHRISTMAS TREE SKIRT , MADE LAST NIGHT ... ! I said one because, I definetely made more than one , in different Christmas designs . In the circle , the image of the port of the island of NANTUCKET, Massacchussets, USAduring a snowing Christmas night. This design was part of a set of cushions, tablecloth and table runner.
Une jolie jupe pour l'ARBRE DE NOËL, fait la nuit dernière ... ! J'ai dit une puisque j'en ai fait dèjà pleusieurs avec de différents sujets de Noël . Dans le cercle , l'image du port de l'île de Nantucket, Massacchussets, USA, dans la nuit de Noël,sous la neige. Cette jupe fait partie d'un ensemble de coussins, nappe et chemin de table du meme suject .